How They'll Impact The Construction Industry, and How You Can Get Ready
"The Final Rule." It sounds like the title of a self-help book about how to manipulate the opposite sex. Or maybe a Netflix miniseries about the fall of the Roman Empire. But it's neither of those (admittedly way more exciting) things. 

It's when a government agency (in this case OSHA) proposes a new regulation or change to an existing regulation (in this case workplace injury reporting) and gives the public a chance to comment and share their opinion (in this case, a bit of 'but we don't want to do this' and a bit of 'about damn time').

After taking into account the feedback, they release the Final Rule. At that point, like it or not, it's time to get on board with it.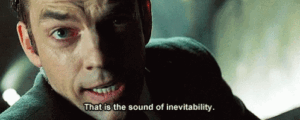 What's changing with OSHA's new final rule:
For those running businesses, the newly updated rules bring the obligation to report specific workplace data online. Before this, companies that fell under OSHA's oversight would compile records of injuries and illnesses occurring on the job, but these records usually remained internal. OSHA would typically only review these documents if they conducted an in-person review of the workplace or occasionally requested them in writing.
However, the landscape has changed. Now, if a company has a minimum of 100 employees and operates in an industry categorized as "high risk," it must annually upload certain data from its OSHA 300 and 301 forms to an electronic platform. One significant twist is that companies must also disclose their business names during this electronic submission. OSHA aims to make this data open to the public by incorporating it into an easily searchable online database.
The "high-risk" label isn't arbitrary; it's based on a comprehensive evaluation of several metrics. These include the Total Recordable Cases (TRC), the Days Away, Restricted, or Transferred (DART) rates, and the number of deaths within each sector. To be classified as high-risk, an industry must have a TRC score of at least 3.5, a DART rate of 2.25 for every 100 workers, or a mortality rate of 5.7 per 100,000 full-time equivalents.
Benefits of OSHA's new final rule for electronic reporting of incidents
Targeted Interventions: We're in the age of Big Data, where numbers and stats drive decisions. OSHA's new rule is all about harnessing the power of data to make workplaces safer. The detailed electronic collection will help OSHA identify specific establishments and hazards, enabling more targeted enforcement and outreach activities. This could lead to quicker abatement of hazards and improved worker safety.
Data-Driven Decisions: The rule will allow OSHA to better analyze injury trends related to specific industries, processes, or hazards. This could result in more effective regulations and guidelines in the future.
Public Access for Informed Decisions: The data will be publicly accessible, allowing employers, employees, potential employees, and the general public to make more informed decisions about workplace safety. This kind of transparency can drive companies to up their safety game, knowing that a bad safety record could turn away potential employees and customers.
Research Benefits: Researchers will have access to more detailed data, enabling them to identify patterns of injuries, illnesses, and hazardous conditions in workplaces. This could lead to innovations in workplace safety measures.  Not only will exponentially more data be collected, it will be infinitely more searchable – I'm not sure if you've ever tried combing through a filing cabinet to find a pattern, but a digitally compiled database with a keyword search bar is much, much easier. Much.
Transparency and Accountability: The rule aims to increase transparency and accountability by making the data publicly available. It's empowering and equitable. Consider being able to look up your prospective employer's safety record before taking a job. Or for unions to have hard data to back up their negotiations for better safety measures. Information is power.
The new rule has its critics
There's been years of back and forth about this issue: a similar final rule was issued in 2016, but then rolled back (not so final after all, huh?) in the face of concerns about data confidentiality. This was seen as a political move, and criticized by unions like United Steelworkers for going back on a plan that had such benefits for worker safety. Under the new administration, the rule is in favour again, though it's possible it will face court challenges in the future.
There's also some pushback regarding the logistical burden of tracking and submitting, but safety trends in recent years have prioritized results over ease of process.  A little further on 👇 we'll go over some ways to minimize this administrative onus.
A brief overview of the nitty-gritty, distilled from OSHA's website (but with less governmentese and way fewer words):
What Does the Rule Require?
Establishments with 100 or more employees in designated high-hazard industries must electronically submit detailed information about each recordable injury and illness from the previous calendar year's OSHA Form 300 Log and Form 301 Incident Report. This report includes information like:
Date, physical location, and severity of the injury or illness.

Details about the injured worker.

Information on how the injury or illness occurred.
This new rule does not change the existing requirement for establishments with 20 to 249 employees in certain industries to electronically submit information from their OSHA Form 300A Annual Summary once a year.
Those with 250+ employees in industries that must routinely keep records still need to electronically submit information from their OSHA Form 300A Annual Summary.
How Will Electronic Submission Work?
Submission Platform: OSHA has provided a secure website, the Injury Tracking Application (ITA), which offers three options for data submission:
Manual data entry into a webform.

Uploading a CSV file for single or multiple establishments.

Transmitting data electronically via an API (application programming interface).
Submission Deadline: The data from the completed Form 300 and Form 301 must be submitted by March 2nd of the year following the calendar year covered by the forms.
How to prepare for the future of the Final Rule, today:
Now that we've established the what and when of these new expectations, let's discuss the how. Start laying the groundwork today, and you'll be patting yourself on the back come March 2nd, 2024.
Tips & tricks for streamlined digital record-keeping for OSHA's new requirements
At Corfix, we've been working with our clients to make their safety programs electronic to help them comply with regulations like this (and work more compliantly, just in general). Here's what we recommend:
Adopt a Cloud-Based System: Utilize cloud-based record-keeping software. This ensures that your data is backed up, easily accessible from anywhere, and can be submitted to OSHA without the need for physical storage or paperwork.
Automate Data Entry: Look for software that allows for automated data entry, such as scanning QR codes or using mobile apps to instantly update records. This reduces manual entry errors and saves time.
Regularly Update Records: Instead of waiting until the end of the year, update injury and illness records as incidents occur. This ensures that no details are missed and reduces the year-end rush.
Use Templates: Many digital platforms offer templates for OSHA forms. Using these can speed up the process and ensure that all required fields are filled out correctly.
Integrate with Other Systems: If you're using other software systems for HR or project management, find a record-keeping solution that integrates with them. This way, data can be seamlessly transferred without redundant entry.
Train Your Team: Ensure that everyone responsible for record-keeping is trained on the digital system. Regular refresher courses can also be beneficial to keep everyone up-to-date with any changes.
Set Reminders: Use digital calendars or the record-keeping software itself to set reminders for regular data checks and the final submission deadline.
Maintain Data Privacy: Ensure that the digital platform you choose is secure and compliant with data protection regulations. Regularly update passwords and restrict access to authorized personnel only.
Review & Validate: Before submitting to OSHA, have a review process in place. This can help catch any discrepancies or errors in the records.
Stay Updated: OSHA regulations and requirements can change. Regularly check OSHA's official website or subscribe to their updates to stay informed about any changes to the electronic submission process.
By implementing these tips and tricks, construction companies can streamline their digital record-keeping processes, making it easier to comply with OSHA's new electronic injury submission requirements.